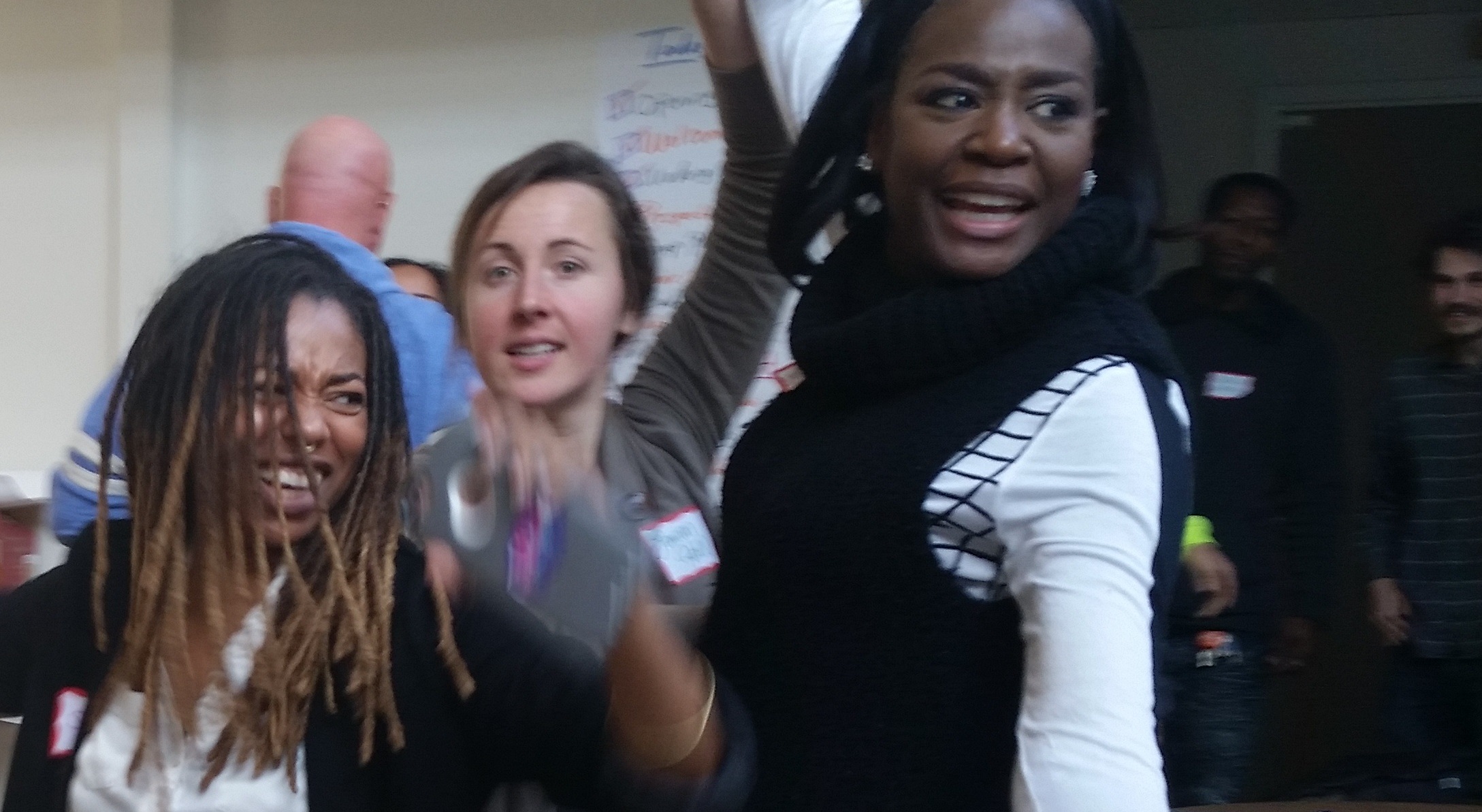 Long-term relationships transform people and places
Group(s): Kheprw Institute, Groundwork Indy, Maurice Broaddus, EmcArts
Our partnership with the Kheprw Institute (KI) is a model of the multilayered impact that is possible with sustained community engagement. Since 2016, we have partnered on two, year-round discussion series (gentrification in 2016 and equity in 2017), 5 festival events, and a national pilot project in 2007-2018 that used arts-based strategies to address a complex social challenge. The discussion series success led to community resources and inspired KI to create five ongoing work groups, known as assemblies, to address community-identified challenges.
The national pilot project, called the Indy Community Innovation Lab, was a collaboration between Kheprw Institute, Groundwork Indy, and Spirit & Place with EmcArts (NY). The lab embedded artists and artistic processes in problem-solving and produced pilot projects designed to support formerly incarcerated individuals and youth aging out of foster care.  Notable outcomes included:
A workshop for those working with formerly incarcerated woman on how to use contemplative practices as strategies for healing and grief management.
A writing workshop that helped transform stories of trauma into superhero origin stories.
In addition, lab artist and facilitator (NY Times bestselling sci-fi writer) Maurice Broaddus tells us, "Through contacts made in the lab and with Kheprw Institute's encouragement, I have been engaging in a community conversation about Afrofuturism for the last several months. As a person of faith, who is black, and who is engaged in social justice, I believe in bringing all parts of my identity to bear to move forward." Thanks to the lab and Maurice's leadership, Indianapolis now has a monthly Afrofuturism gathering and discussion.