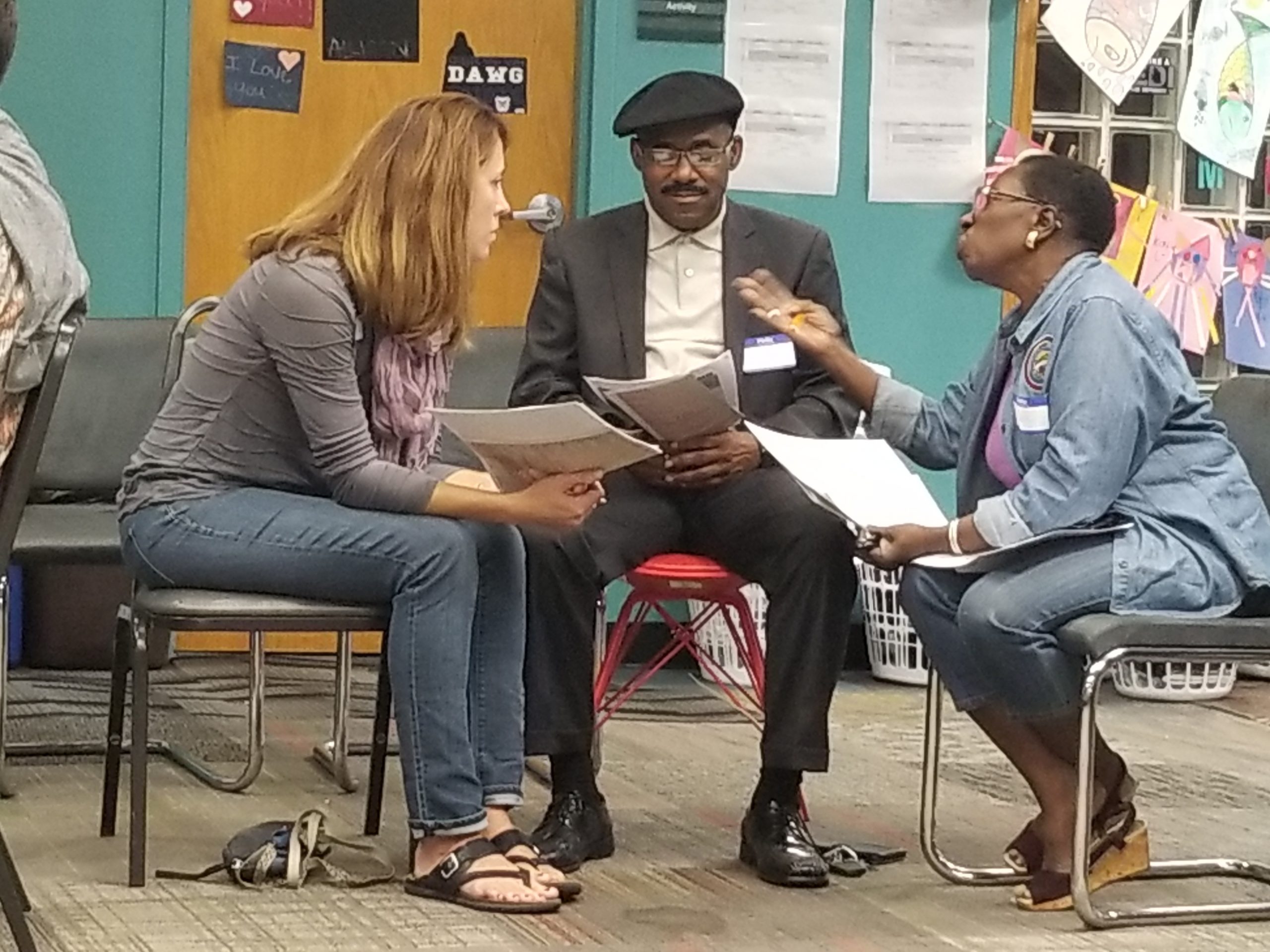 Dialogues on racism provoke change
Powerful Conversations on Race, a free monthly series, is helping build community capacity for dialogues on race, one of the most challenging and urgent topics in the U.S.
Evaluations from the pilot in 2017-2018 showed that 91% of participants changed their beliefs around race and 100% changed their behaviors. The pilot led to:
The Corona Dialogues series in 2020, which unpacked the disparate impacts of COVID-19 and re-imagined a different future using dialogue, science fiction writing workshops, and community brainstorming.
Dialogues on IDEA , a series exploring inclusion, diversity, equity and access for organizations wanting to go deeper and build a listening culture.
The relaunch of the original series in summer 2021 on Zoom, with a new track called "Race & …" exploring contemporary issues such as critical race theory.
Two forthcoming series in 2022 on (1) racial trauma and healing, and  (2) whiteness.  
Key to success is our collaborative, consensus-based model which engages over 30 community-based facilitators in design, implementation, and evaluation. We have shared this unique model with arts, humanities, and community engagement practitioners/scholars at national and international conferences, including:
2021 International Association for Research on Service Learning and Community Engagement Virtual Gathering
National Humanities Conference in 2020
Imagining America (IA) in 2019 and 2020, which promotes public scholarship, cultural organizing, and campus change. Community Engagement Director LaShawnda Crowe Storm was subsequently invited to serve as a fellow on IA's Assessing the Practices of Public Scholarship.