Susan B.
November 5, 2021 @ 7:00 pm

-

9:00 pm

$10 – $15.00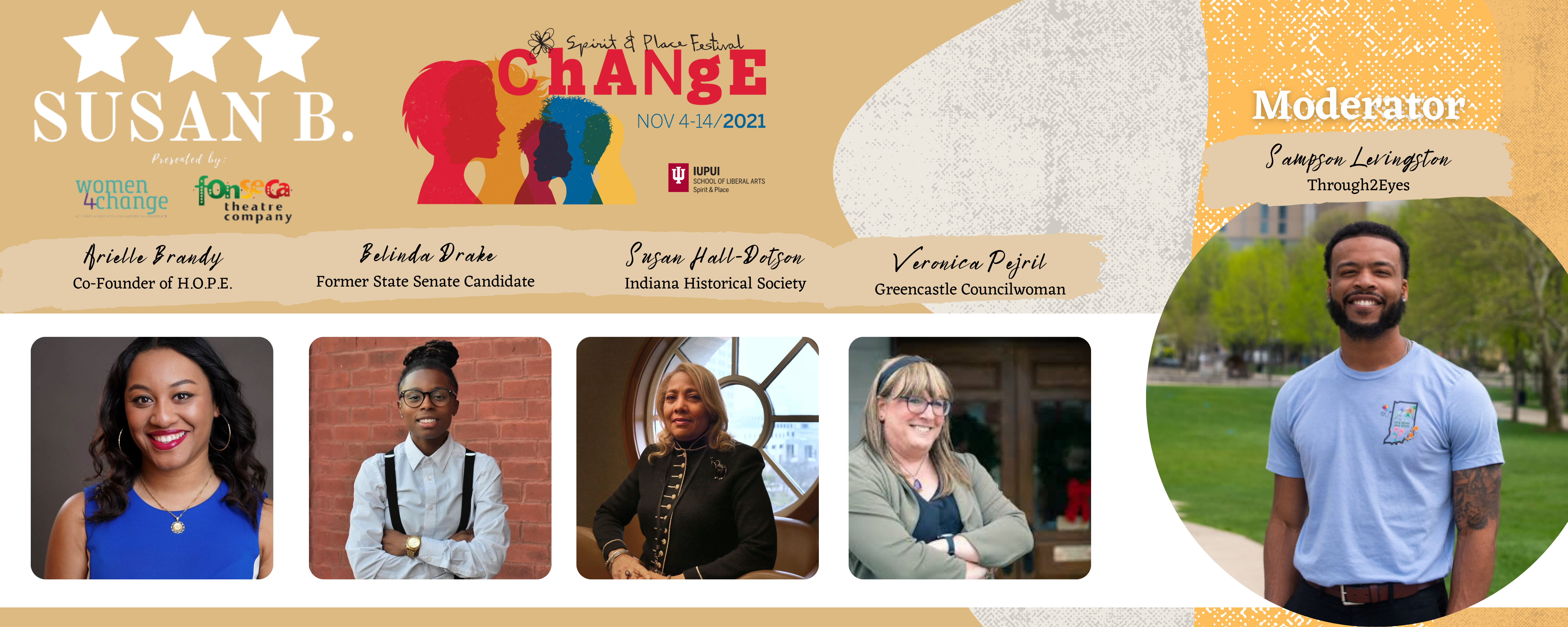 Witness Susan B. Anthony's struggle with an iron façade between racism and feminism during a reading and discussion of Hoosier playwright Daphne White's play Susan B.
Susan B. explores the time Susan B. Anthony learned the 15th Amendment was being crafted to give voting rights to Black men and not (white) women, thereby finding herself in an untenable position. A position that ended up excluding many voices from suffrage movement and continues to leave them out today. While white women gained the right to vote with the passage of the 19th Amendment in 1920, Black women only truly gained suffrage with the passage of the Voting Rights Act of 1965. This dramatic reading and "talk back session" will give audiences an opportunity to reflect on historical and current perspectives on feminism, voting rights, race, and gender. Real and sustainable change will only come when we acknowledge our full history and use it to envision an equitable future.
A partnership between Women4Change and the Fonseca Theatre Company with League of Women Voters of Indianapolis, Indiana Historical Society, Equality Indiana, and Hoosiers Organized People Energized (H.O.P.E.).
$15 general admission, $10 student, Scholarships Available
Questions? Contact 678-939-2974 or jschwartz@fonsecatheatre.org.
This event is currently scheduled to occur in-person. Doors open at 6:30pm. Register by Nov. 5.
This event will adhere to prevailing local guidance on COVID-19. Please thoroughly read confirmation details sent by the host.
This event is part of the Spirit & Place Festival. Click here to discover more festival events!
Spirit & Place is a self-funded community initiative housed in the IU School of Liberal Arts at IUPUI.