Jadzia, My Beloved Old Friend! Gender Representation in Science Fiction
November 6, 2022 @ 2:00 pm

-

3:30 pm

Free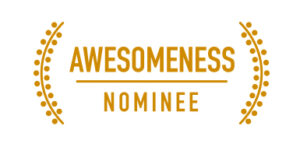 As with many political and socially sensitive topics, SciFi has long created a safe space to fully explore one's identity. Hear from SciFi fans who have explored – and embraced – their gender and sexual identities through the art and power of science fiction.
This inclusive and welcoming event features a moderated discussion with SciFi fans who have a nontraditional experience with their own gender identity or sexual orientation. They will explore inspirational models they've encountered in SciFi stories and how these models have affected their own journeys. A wider discussion will also examine some of the ways SciFi has represented gender, romance, and sexual orientation through film, writing, and even fannish gatherings (e.g., cosplay) and how these spaces of imagination create accepting environments that encourage a full exploration of one's identity.
A partnership between Starbase Indy, Gender Nexus, and Center for Inquiry.
Contact the event organizers at 317-626-2163 or Lisa_meece@starbaseindy.org. 
Walk-ins welcome, but registration is strongly encouraged by Nov. 6. 
Register below.