Delicious Silence: Cooking, Eating, & Community Care without Saying a Word
November 5 @ 11:30 am

-

3:00 pm

Free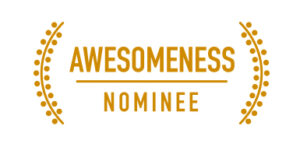 ASL Upon Request.
Prepare lunch with a group of strangers and eat it together, all in silence. Afterwards, reflect, via facilitated mindful dialogue, on your communal experience and what it means to nourish and be nourished.
Silent practice is a cornerstone of Zen Buddhism. At its heart, Zen meditation practice is returning to ease in the body and ease in breathing, allowing one to turn towards whatever they are experiencing. Participants will experience the effects of living this way for a short time and then reflect on their experience through a facilitated mindful dialogue at the end of the meal. In this way, we hope participants will have the opportunity to explore what it means to nourish and be nourished on many levels, beyond words and concepts, through the collective experience of making a meal and consuming it together in perfect silence.
Questions? Contact 317-296-4540 or hello@indycommunityyoga.org
Event Partners: Indy Community Yoga, The Indianapolis Zen Center, and Indy's Kitchen.
Event Registration: Registration required by Oct. 20.  Due to the nature of this event, we cannot accommodate walk-in guests.
Audience Note: After an orientation to silent practice and kitchen safety (overseen by professional kitchen staff), participants will prepare, consume, and clean up together in silence. Food allergies/sensitivities or accommodations needed to participate in the meal preparation should be communicated the organizers in the registration form.
Donations: Donations are not expected but are warmly accepted to help us cover the costs of fresh ingredients, facility rental, and the labor of a professional kitchen staff person. Those costs evenly divided amongst participants amount to $30 per person. Thank you for any level of support and your sincere participation in Delicious Silence.